Minsk Hits 'Cockroach' Vigorously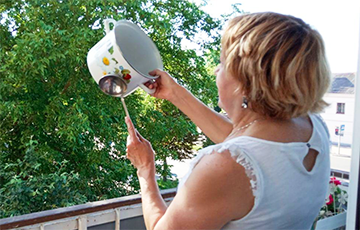 People made some noise in different parts of the capital as part of the Solidarity Flashmob.
The fifteenth Solidarity Flashmob was held in Belarus yesterday. Belarusians from different cities opened the windows of their apartments, went to balconies, applauded, knocked on pots, and turned on the music.
Minsk was in royal spirits during the fifteenth Solidarity Flashmob. The "Basta!" telegram channel publishes videos from Minsk districts Kurasouschyna, Malinauka, Serabranka, Shabany, as well as from the city center.