Expert: Lukashenka Loses Power Rapidly
14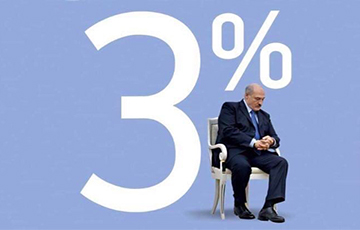 A sufficient number of people are coming out to the rallies all over the country to change the regime.
Lukashenka is rapidly losing power. His servants can't even gather a small picket. Andrei Suzdaltsev, associate professor of the Department of World Economy and World Policy at the National Research University Higher School of Economics, told Dni.ru about it.
The meeting organized by Sviatlana Tsikhanouskaya at Banhalor square in Minsk has become the most massive in Belarus since 1991. It was attended by 63 thousand people. Minsk is a city of two million, and it is a very high result for it. Now there are rallies all over the country. About 10% of the population gathers at these rallies stably.
"Given the fact that not everyone, who is against the authorities, takes part in mass protests, such rallies are a very strong blow to Lukashenka," - the expert stated. The governor does not believe that the majority of the population has turned away from him. He reacts to it very badly.
"Now his supporters can't even gather a small picket in his support," - Andrei Suzdaltsev continued.
At the end of May and beginning of June Lukashenka's opponents started collecting signatures. Huge queues were lining up for them. The dictator demanded to disperse them, setting on the police at these queues. He took it very badly that people were signing against him.