Artificial Intelligence Tears Off Belarusian Punishers' Masks
218
24.09.2020, 14:58

351,211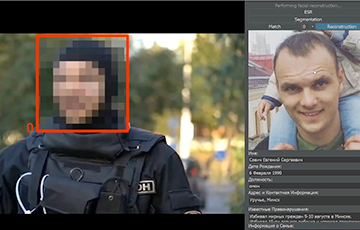 No one will go unpunished.
A Belarusian artist and game developer Andrej Maksimau has published a video of a neural network identifying security officers in photos and "tearing masks off them." The video was posted on Youtube.
"All your faces will be restored in photos and videos of your illegal actions, no matter how many socks you roll on your head," said the author of the video.
"You have one last chance to leave," Maksimau said in the video.