Economic Sanctions Will Force Lukashenka to Capitulate
54
Natallia Radzina
26.09.2020, 12:49

56,126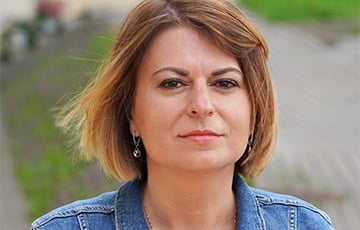 The insane tyrant clinging to power can be stopped.
For almost two months, protests have been going on in Belarus without stopping. The heroism, dedication, resilience of Belarusians amazes and inspires the whole world. However, in addition to symbolic statements and words, today, we need serious international support and solidarity.
Unfortunately, the West's reaction to the revolutionary events taking place in Belarus is catastrophically delayed. Of course, it is encouraging that the European Union countries and the United States do not recognize Lukashenka as the legitimate ruler. But the secret "inauguration" was another confirmation of the senselessness of any negotiations with the impostor. To preserve power, Lukashenka is ready to commit any crime.
In order to stop the insane tyrant clinging to power once and for all, targeted and tough measures are needed.
The introduction of targeted or individual sanctions against officials responsible for falsifying election results and violating human rights, as well as security officials who participated in killings and torture, is important, but not enough.
In addition to renewing sanctions against Belarusian officials responsible for repression and political persecution, specific measures are necessary:
- introduction of economic sanctions, including a ban on the export of Belarusian oil products, potash fertilizers, and electricity;
- termination of any financial assistance to state bodies of Belarus;
- the termination of trade relations with Belarusian state enterprises, especially with enterprises where strike committees were destroyed and where workers participating in strikes were persecuted;
- maximum reduction and restriction of banking and financial transactions with government counterparties, a ban on the provision of loans from the International Monetary Fund, the European Investment Bank, the World Bank, the European Bank for Reconstruction and Development;
- taking measures to freeze negotiations with Belarus on issues of interest to the authorities.
The main thing now is to put aside business interests. All the same, while this madman is in power, the implementation of all trade and economic plans and schemes is under threat of failure.
He has already effectively closed the western border and is threatening EU countries with sanctions.
The adoption of economic measures against the dictatorship will also not affect the well-being of the Belarusian people, who today are already suffering from poverty, lawlessness, repression, and political persecution of the gang that seized power. But it can force the regime to capitulate in a matter of weeks.
Natallia Radzina, editor-in-chief, Charter97.org