Mikita Mikado Called on Belarusian IT Specialists for Solidarity and Resistance
24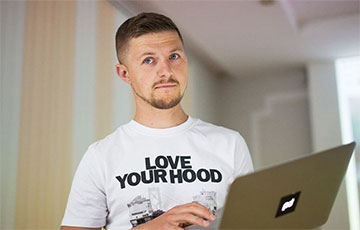 It isn't possible to keep silent and wait out.
Well-known Belarusian IT businessman Mikita Mikado, a co-founder of PandaDoc company, which is now being persecuted in Belarus, addressed his colleagues via Instagram:
- IT specialists, we tried very hard to believe that it is possible to build an IT-country from Belarus. That HTP is an island of safety and reliability. That if we don't get involved in politics, we will not be touched.
But is it possible not to get involved when women are raped in paddy wagons? When there is torture in prisons? When underage children are beaten with truncheons until they are injured? When grenades are thrown at your friends and loved ones?
When I heard firsthand about torture and beatings, I could not sit on the sidelines. I spoke out and did what I could. I did what I had to do. Just like you, you can't, and you won't. Therefore, you, by their definition, are in politics.
And now they started to kill my company. They took four random and innocent people and put them in jail. Without any reason. Theft is sewn for them on an especially large scale.
What theft? We are a private company. We passed the audit a month ago. We are at the HTP. We did everything right - just like you do it. ALL lawyers are shocked by what is happening.
Today they took my guys hostage. Yours will be taken tomorrow. Or you. Or your family members. To keep silent, to wait out will not work.
Now I am asking for your support. The authorities should know that in case of repression in IT, we will fight. We will press economically, politically, informationally. We will move, depriving the regime of foreign exchange earnings and taxes.
We must stick together now. If we are together, we can get innocent people out of prisons. We will be able to prevent innocent people from getting into prisons on political orders.
Together we are strong. Together we can fight back!