Why Does Belavia Cancel One Flight After Another?
12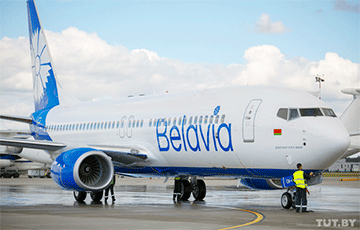 Strange things are happening in the company.
Belavia has already cancelled flights to two new destinations. Starting from October 7, to one of the UAE emirates, Ras-el-Khaimah. And on October 13, it was announced that the planes wouldn't fly to Ufa, the capital of Bashkortostan, as telegraf.by informs.
What is going on?
Flights from Minsk to Ras-el-Haimah were scheduled to start weekly on Thursdays from October 7. Tickets cost from €196 one way and €338 round-trip. But the planes never flew.
"According to the Belarusian tour operators, it has been decided to withdraw the program. One of the reasons is quite a large number of flights to the United Arab Emirates from Minsk. Currently, there are up to 12 flights weekly by Belavia and Fly Dubai to Dubai. The flight to Ras Al-Khaimah, according to the tour operators, has been selling well, but the excess of transportation is already felt," the Republican Union of Travel Organizations explained.
And on October 13, the press service of Belavia announced about the cancellation of flights to Ufa. The flights started there on May 31. The minimum one-way price ranged from €98 to €183 for two-way flights.
On September 29 the airline increased the number of flights to Ufa up to two times a week. However, not for long.
"Flights are canceled from the beginning of the winter season - from October 18. In summer the flights were good and had a good occupancy rate. Then it got worse, and we decided to suspend flights until the end of March. Then we'll think what to do with them - to resume or not to resume," Belavia said.
From now on, getting to the capital of Bashkortostan after October 18 will be possible, for example, with an interchange in Moscow. One can fly to Ufa from Domodedovo airport by the S7 carrier.