Soldier Who Ran Away From Firing Ground Sentenced To Seven Years In Penal Colony
33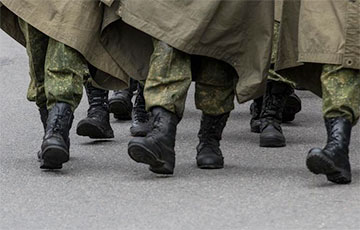 Aliaksandr Karatkevich has partially admitted his guilt.
The court of Hlubokaye district considered the criminal case against 19-year-old soldier Aliaksandr Karatkevich, who ran away from the training ground in April and was hiding from law enforcement officers, BelTA informs.
The young man pleaded partially guilty.
As it was reported, On April 2, the conscript left the training ground in Brest region: he stole a truck and was carrying a submachine gun. The guy was going to visit his mother in Vitsebsk region. The car was found on the side of the road in Ushachy district. The guy disappeared into the woods near the village of Sarochyna.
On April 4, around 8:00 p.m., a resident of the village of Loban, Ushachy district, addressed the "law enforcers". She said she had seen a young man who resembled the wanted soldier. The police arrived on the spot and detained the soldier.
The court sentenced the accused to seven years in a reinforced regime colony. The young man pleaded guilty partially.
The verdict did not come into legal force and can be appealed and contested.