Belarus National Bank Ex-Head: Lukashenka's Decisions Are Savagery In COVID Conditions
18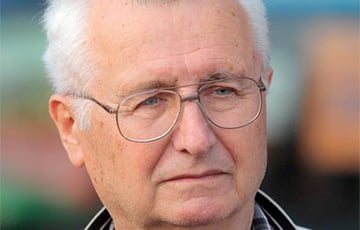 The authorities look insane compared to all the neighbors.
In the first half of October, the Ministry of Health of Belarus introduced a mandatory mask regime in public places, and even threatened offenders with fines for non-compliance.
But at a meeting on October 19, Lukashenka criticized officials for these decisions.
As a result, contradictory statements of the Ministry of Health followed, from which the following conclusion can be drawn: the wearing of masks is now only recommended, there will be no fines for their absence.
In addition, planned medical care was returned in Belarus (but patients need to pass a PCR test), and in Minsk, the mandatory vaccination of couriers and drivers was canceled.
Former chairman of the National Bank Stanislau Bahdankevich in a commentary to udf noted that the Belarusian authorities again decided to "stand out" against the background of other countries.
"I believe that such decisions are nothing but savagery, in a situation when the whole world is experiencing a new leap in the growth of the incidence of the virus. Neighboring Russia has announced a non-working week so that people become less infected, and our ruler does the opposite," Bahdankevich said.
According to the decision of Russian President Vladimir Putin, the week from October 30 to November 7 inclusive will become non-working days. The break is intended to interrupt the chains of the spread of the coronavirus among the population.
Bahdankevich drew attention to the fact that both politicians in other countries and doctors state that there are few vaccinated people among those who are sick with covid, and among seriously ill patients, the vaccinated make a minimum.
"Is it possible to imagine that Lukashenka was not informed about these facts, that he was not aware of it? Humanity has overcome many diseases with the help of vaccines, young kids are vaccinated. But he, apparently, does not care," the ex-head of the National Bank believes.