They Want to Deprive the MEP, Who May Be Associated with Lukashenka's Tobacco Business, of Immunity
9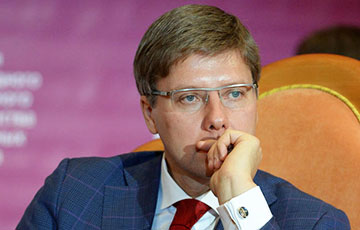 This initiative was put forward by a committee of the European Parliament.
The European Parliament Committee recommended depriving the ex-mayor of Riga Nil Ushakov of parliamentary immunity. He is a MEP from the pro-Russian Latvian party Harmony.
It should be reminded that NEXTA's investigation of corruption in the regime of the Belarusian dictator Lukashenka indicated a possible connection between Nil Ushakov and Belarusian businessman Aliaksei Aleksin, who is close to Lukashenka.
This winter, it became known that the European Union is considering the possibility of imposing sanctions against Aleksin. As reported in February by the Latvian TV program De facto, Aleksin was removed from the initial sanctions list at the request of Latvia.
The investigation claims that the exclusion of Aleksin from the sanctions list in Brussels was very actively lobbied by the former mayor of Riga, Nil Ushakov.
Ushakov could have been involved in Aleksin's smuggling of tobacco products from Belarus to Latvia.
The Aleksin family in Latvia owns Latgales alus and the company Mamas D, which sells malt and produces electricity and heat.