'They Managed To Show That System Is Vulnerable'
2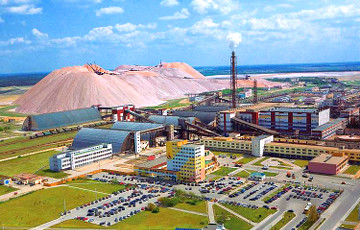 What is happening at Belaruskali, which was hacked by the Cyber Partisans.
The Cyber Partisans announced the hacking of the Belaruskali computer network. "As part of Operation Hellfire, the company's computers and servers were "mined" with cyber-bombs, which gradually come into action with a delay, and new wallpapers were installed on the servers in memory of Raman Bandarenka. Thousands of computers have been infected," the patriotic hackers said.
The website Charter97.org learned from the strike committee of Belaruskali about the blow that the Cyber Partisans inflicted on the Salihorsk enterprise:
- They were able to block the work of the office for one day. Workers were forbidden to turn on computers, some are still not turned on. Well, they managed to make some noise - to show that the system is vulnerable. Cyber partisans hacked the domain, which distributes programs and commands to all computers in the Belaruskali system. It turns out that the domain will not be stopped. Programmers will work hard during the week. They will check computers, and create a new domain.
Also recently, it was reported that miners worked without ventilation for several days. The strike committee confirms this information:
- This information came from us, from a trusted source. Now it cannot say anything new. Apparently, they restored it, because the ventilation situation is a rather terrible and dangerous thing. Much attention is paid to it. I think the situation was resolved within two days.
On December 8, the US sanctions package will come into force. It includes Belaruskali. Here is what they say at the enterprise about the sanctions:
"The leadership is trying hard to cheer people up by telling them tales that the "vile West" will get tired of financing those who impose sanctions and start working with Belaruskali. For this is not economically profitable - there will be a famine, in general, a complete disaster. Some of the workers, a small part, believe in this. The rest are just waiting for the moment to find out what will happen next, how we will work next, what will happen next. Well, maybe in the end the entire Belarus will stop.