Lukashists Were Not Allowed to Participate in Eurovision
97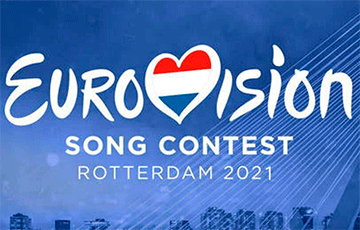 Another snap at the Cockroach.
The song presented by Belarus does not comply with the rules again, and therefore the country will not participate in the competition this year. It is reported by tut.by with a link to the Eurovision website.
The organizers of the competition said that on March 10 they asked the Belteleradiocompany, which is responsible for Belarus' participation in the competition, to do everything possible for the country's participation in Eurovision-2021 - that is, to amend the old song or present a new one.
- After that, Belteleradiocompany presented a new song by the same artists within the agreed time frame. The new application was carefully studied to assess its eligibility to participate in the competition, - said in a statement.
However, the organizers concluded that the new application also violates the rules of the competition.
- Since Belteleradiocompany was unable to submit a suitable application within the extended period, unfortunately, Belarus will not participate in the 65th Eurovision Song Contest in May, - the organizers summed up.