Belarus To Build Storage Facility For Waste From BelNPP
30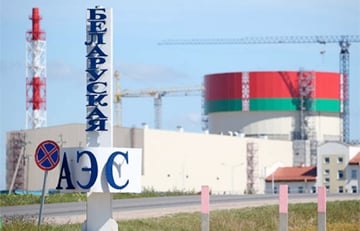 The site is still being chosen.
In 10 years, the first stage of the Belarusian nuclear power plant waste storage facility will be built in Belarus. This was stated at a press conference by First Deputy Head of Dziarzhatamnahliad Leanid Dzedul, the Minsk-News agency reports.
The strategy of radioactive waste management at the Belarusian nuclear power plant provides temporary storage of low- and intermediate-level waste on the site of the nuclear power plant for 10 years. Spent fuel assemblies will be sent to a special storage pool for ten years. Afterwards the fuel will be sent to Russia for reprocessing. But even after this there will still be radioactive waste, which is subject to long term burial. In accordance with the law, they will return back to our country. By that time a repository for them will be built. Its first stage should be ready by 2031.
As it is reported by Mikalai Mikhailau, the head of Dziarzhatamnahliad`s Department of Supervision of the Safety Management of Radioactive Wastes and Spent Nuclear Materials, about 9 thousand cubic meters of low- and middle-level waste and about 60 cubic meters of high-level waste will be accumulated within 60 years of the designed lifetime of the Belarusian nuclear power plant.
- Now the site for the construction of the facility is being chosen. As soon as the approximate location of the repository is known, there will be public discussions," - Dziarzhatamnahliad Radiation Safety Regulation Department Head Viktoryja Antonava said.