Emanuelis Zingeris to Belarusians: Your Ticket to Europe Has Already Been Issued
15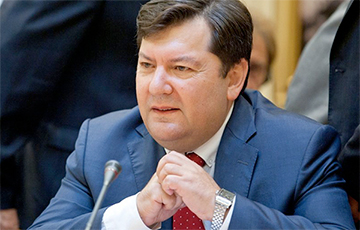 The West has understood that you do not want to identify yourself with this regime.
More than a hundred PACE members supported the adoption of a resolution on measures to attract perpetrators of human rights violations in Belarus. Only 23 voted against and 13 abstained, writes Salidarnasts.
- This ratio demonstrates that for the first time the world community acted in such a united impulse. All parties - liberals, conservatives, and democrats alike - voted for you. Only Russians and several representatives of Azerbaijan were against it. Let the Belarusian people know who was in favor of keeping thousands of people in dungeons, - stressed the PACE deputy from Lithuania Emanuelis Zingeris.
He noted that "Belarusian history" continues to remain at the center of attention of the world community, despite the fact that mass protests were suppressed by brutal repressions.
"The fact that there are no hundreds of thousands of people on the streets of Belarus and that Belarus is mentioned less often in the headlines does not diminish the significance of the problem. It is just starting to gain weight.
Everyone sees that a concentration camp has been set up in the middle of Europe and they are trying to impose the mentality of 80 years ago on young people, new generations. This absurdity is impossible not to notice!
The whole world sees how Poland reacts to repressions against national minorities in Belarus. Lawyers around the world are seeing private law practice being cleaned up. This is all shaking the world. This is so inconsistent with reality from Vilnius to London and Washington that people are talking about it more and more. We all understand why people were forced to leave the streets in order not to be subjected to terrible repression.
We, all the delegates from Lithuania, are fighting for you as fighters and ask you not to get discouraged. You should know that your ticket to Europe has already been issued six months ago. All of Europe understood that you do not want to identify yourself with this regime, - said Emanuelis Zingeris.