Brave Girl To Interior Ministry Employee: It's Time For Lukashenka To Leave
9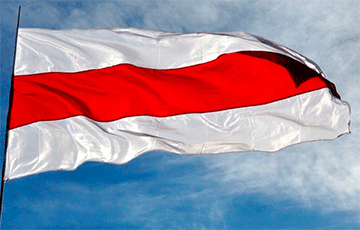 The episode took place in the Savetski district police department of Minsk.
The BYPOL structure of former law enforcement officers has received a video of the interrogation in the Savetski district police department of Minsk. The interrogation is held against the background of the official flag and a portrait of Lukashenka, Radio Svaboda reports.
The girl explains to the law enforcement officers what the flag means to her:
"The need for changes... The fact that Lukashenka must leave, the flag symbolizes liberation from the usurper, against the violence used by the riot police and the Main Department for Combating Organized Crime.
The girl also described how in August 2020 she was detained by law enforcement officers, beaten and taken to the police department of the Pershamaiski district of Minsk, after which she was no longer apolitical.
The video has also caught a policeman giving a "lecture" on the "history" of the white-red-white flag in terms of the Cockroach ideology. The girl actively argues with him and asks why they catch girls and not real criminals, including those policemen who have beaten her.