Sweden May Officially Start Using White-Red-White Flag Of Belarus
34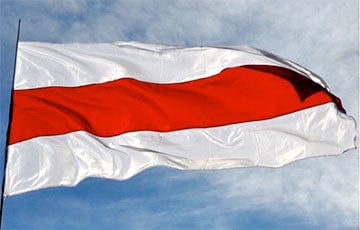 Swedish politicians demand from the Ministry of Foreign Affairs not to use the red-red-green flag.
Swedish politicians appealed to the Minister for Foreign Affairs of Sweden, Ann Linde, asking to start using the Belarusian flag instead of the red-green one at all official events related to Belarus.
The letter was written by Fredrik Malm, Karin Karlsbro and Maria Nilsson.
"The fact that the outside world uses this flag is not a minor symbolic issue. It is intended to give legitimacy to a dictator who spares no expense to persecute journalists, activists and their relatives.
Lukashenko's expulsion of Latvian embassy staff in Minsk in response to the red and white flag raised in Riga shows how important the flag is to the struggle in Belarus.
The Belarusian white-red-white flag was chosen as the flag and symbol of those who actually won the elections in Belarus last year. It is the flag chosen by the Belarusian people . This is the flag that Sweden should use when we hoist the flag of this country.
Foreign Minister Ann Linde, let's show the world that Sweden distances itself from Lukashenka and fully supports the democratic development of Belarus.
Raise the white-red-white Belarusian flag," the letter says.