Most Notorious Names From New EU Sanctions List Became Known
28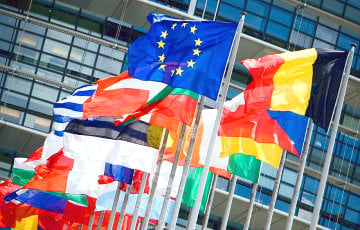 Who of Lukashenka's entourage was included in the fourth package of sanctions?
A new package of European sanctions, scheduled for publication on June 21, will include, among others, businessmen Aliaksei Aleksin, Aliaksandr Zaitsau, Siarhei Tsiatseryn, Aliaksandr Shatrou and Mikhail Gutseriev. This was reported by Nasha Niva's sources.
Personal sanctions formally affect only the accounts and visas of a person, but in practice European companies and banks start to view the businesses of the sanctioned persons as undesirable as well. A striking example is the severe blow to the business empire of Aliaksandr Shakutsin.
What places do the listed people occupy in the ranking of the most successful businessmen in Belarus - 2019?
Aleksin - 4th place. He is engaged in fuel, he also owns Tabakerka shops.
Zaitsau - 10th place. His spheres of influence are logistics, construction. Zaytsau does business with the UAE.
Shatrou is in 54th place. He is associated with the brand "Synezis" and intelligent video surveillance systems capable of identifying people in the crowd by their faces. "Synesis" is already under sanctions, so the companies have been renamed.
Tsiatseryn is only 108th. He is primarily known as a close associate of Aliaksandr Lukashenka. And his business concerns the distribution of alcohol and foodstuffs, as well as the TV advertising market.
Finally Gutseriev - first of all, he is a Russian businessman. He is connected with Belarus through "Slavkaliy" and the construction of the Nezhyn ore mining and processing factory. And gifts to Aliaksandr Lukashenka, such as a Maybach.