Belarusian Cigarettes Worth Nearly Two Million Euros Seized In Lithuania
22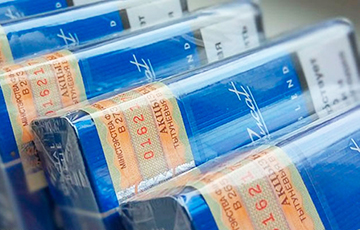 They tried to import them under the guise of carrots and melons.
Two shipments of Belarusian cigarettes were intercepted in Lithuania last week. They were trying to bring in 1,200 boxes under the guise of carrots and melons, and another 40 boxes were hidden under rubble in a freight train, said the Lithuanian Customs.
On July 29, a Volvo truck, driven by a Russian citizen, was crossing the Belarusian-Lithuanian border through the checkpoint "Lavaryshki". The driver said that he was carrying about 1500 boxes of carrots and melons. During the scanning of the car it turned out that that was not the entire cargo. According to preliminary data, the car was carrying about 1200 boxes of cigarettes, worth about €1.9 million.
Another batch of cigarettes was found on the same day in a freight train, coming from Belarus. During the check at the station of Kiana, 40 boxes of Fest cigarettes were found in a carriage with gravel. Their value is estimated at 64 thousand euros.
Investigations have been launched into both cases. The truck driver was arrested for a month.