Gutseriev Experiences Serious Problems With Chinese Investors Due To Sanctions
10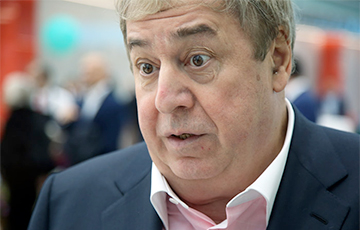 The oan for $ 580 million was frozen.
The ambitious project for the construction of the Nezhinsky mining and processing plant, which the Gutseriev's Slavkali is building with credit funds from China under the guarantee of the Belarusian government, is under threat. As it became known to Nasha Niva, China has frozen the implementation of the next tranche of the loan due to the sanctions, and construction companies are leaving the site.
Construction work has been suspended since the end of June - the project has already spent $ 820 million, but another $ 580 has been suspended from the Chinese side. Slavkali did not receive the expected 103 million tranche from it in the summer after the imposition of sanctions.
Mikhail Gutseriev's company, together with the Belarusian state structures, is trying to convince the Chinese of the possibility of solving the problem.
A whole sanctions solitaire has developed: both Gutseriev himself and Belarusbank, which is a credit operator through which Chinese money gets to Slavkali, fell under the ban - small private banks simply do not fit the requirements for "digesting" multimillion transactions.
Sources say that developers, to whom Slavkali has debts, are leaving the site.
"We were gathered for a meeting and instead of specifics with payment for work, they offered us to take loans on our own and finish building, they said, your boss is a billionaire, it's not big deal for him, he will return everything, even if the Chinese do not pay off," said one of the developers.
According to him, those promises should not be trusted, the participants of the meeting took this as a signal to curtail.
The development of the Nezhinsky field is an ambitious project of Mikhail Gutseriev, whom Lukashenka once proposed to participate in the privatization of Belaruskali. But in the end, everything was played out and turned out differently - in 2011 the state media reported that "the Russian billionaire will invest $ 1.5 billion in the republic's economy to develop the Nezhinsky potash deposit near Lyuban."
In fact, Gutseriev took a loan from the Chinese for $ 1.4 billion for the construction of a mining and processing plant under the guarantees of the Belarusian government.
According to various estimates, he invested $ 250 to $ 600 million.