"We Will Return to the Sector Only after the Change of Power": Fans in Belarus Have Been on Strike for More than a Year
2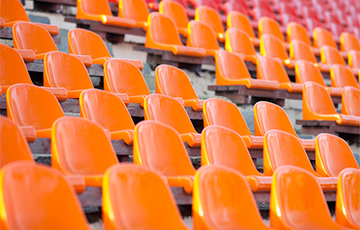 Nobody is going to give up the boycott.
At the beginning of the 2020 season, some fan movements in Belarus announced a boycott of matches due to the coronavirus pandemic. With the decline in morbidity, some active fans have returned to the stadiums. However, not for long. The first matches after the so-called presidential elections in 2020 were held without spectators at the behest of the ABFF. Around the same time, it became known about the death of several fans.
In parallel, the state media constantly flashed information that ultras are actively participating in protest actions. All these events prompted almost all fan movements of the country to declare a boycott again - now for reasons of election fraud and the brutality of the security forces, Tribuna writes.
- We are not going to give up the boycott. It will definitely work, but its benefits are just not visible at the moment. We will return to the sector only after a change of government in the country, - said one of the fans.