Belaruskali On Verge Of Collapse Before December Sanctions
22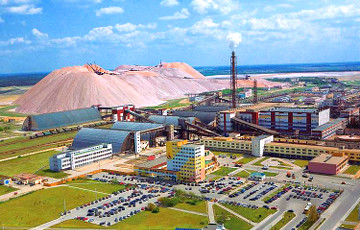 Protest sentiments are spreading even among leaders.
Belaruskali is on the verge of collapse before the December sanctions. There is no money for new equipment!
This was announced by the Strike Committee of OJSC Belaruskali.
The leadership is trying with all its might to manage to fulfill the obligations under the contracts before the start of the US sanctions - December 8.
For this, already far from fresh equipment is used for wear and tear, and there are no spare parts, since foreign companies refuse to supply them so as not to fall under secondary sanctions in the future.
It got to the point that the entire enterprise does not have a belt for conveyors, so they are patched up with bits of the old one, or whatever comes to hand.
At some mining administrations, the management informs the workers that the enterprise will work stably until the end of September, and "then we will see".
During the week, the CEO met with the foremen of the mine and tunneling complexes about the strike sentiments. To the question "how are we going to live next year" he replied: "This one is not over yet."
Some executives are outraged by the state of affairs and say in plain text that an illegitimate one is leading the company straight to collapse.