Prior To Shooting With KGB Andrei Zeltser Reported To Police About Bandits Breaking Down Door
40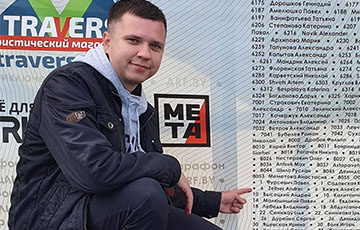 The Minsk resident called 102.
Before the shooting in the apartment of 29 Yakubouski Street, which resulted in two deaths, Andrey Zeltser, who opened fire at the KGB officers, called the police. This was reported on September 29 by members of the ex-force initiative.
In a special broadcast of the independent TV channel "Belsat," Aleh Talerchyk, a former employee of the Prosecutor General's Office and now a member of the initiative of ex-force officers "ByPOL," said:
- We know for a fact that Andrei Zeltser called 102 and demanded the assistance of the internal affairs authorities, reporting that unknown people were breaking into his apartment. The detention group of the Department of Security arrived on his call.
- Did they leave but do nothing? Didn't they open the door and say anything to him? - the journalist clarified.
- Well, the break-in happened before the detention group arrived, - answered Talerchyk.
The initiative of the Belarusian ex-force confirmed that, according to their sources inside the system, on the day of the tragedy, 102 was called twice from the apartment where Zeltser lived.