Peskov Says Kremlin Not Involved In Inadequate Speeches Of Lukashenka
28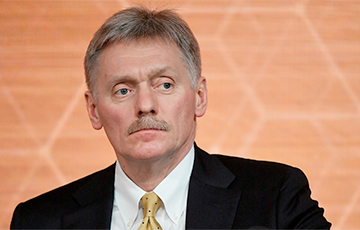 The dictator is raving about a "coup in Uzbekistan".
The Russian side is not taking part in the conversations about an alleged attempt to prepare a coup d'etat in Uzbekistan against the background of the events in Kazakhstan, the potential risk of which Lukashenka earlier mentioned. This was stated by the press secretary of the Russian President, Dmitry Peskov, reports TASS.
"Rather, this is a topic for communication between Minsk and Tashkent, and we are not involved in conversations in this perspective," the Kremlin spokesman said, responding to the corresponding question.
We remind that on January 10, an extraordinary session of the CSTO Collective Security Council was held to discuss the situation in Kazakhstan.
Lukashenka said at the meeting that the CSTO members should learn lessons from the events in Kazakhstan. In his view, similar events can happen again, first of all in Uzbekistan.
"According to our information, their eyes among other things are directed at Uzbekistan," he said.