"Guys In Cell Said: 'Now Everyone Knows About You'"
10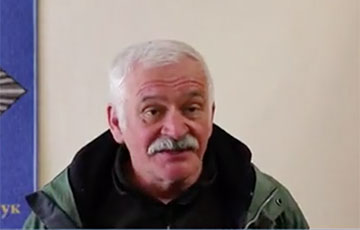 An interview with a Belarusian, who became famous thanks to a meme about tomatoes and sour cream.
When everyone seemed to have forgotten about the "troublesome matter", he appeared - Anatol Shelkovich from Minsk. The man has loved tomato salad with sour cream for many years, but never imagined that this dish would suddenly make him popular. It all happened after a "penitential" video of the MIA, in which Anatol was talking about the white-red-white flag. "I have always liked the combination of white and red," he said softly to the camera. "My wife's hair is red, and I also like tomatoes with sour cream." The video immediately went viral and a lot of Belarusians reached out to the fridge to cut the tomatoes and fill them with sour cream. Anatol was left without his favourite salad for 60 days, the time he spent in the remand prison in Akrestsin Street. The other day the man was released and the first question the Reflection blog asked him was about food.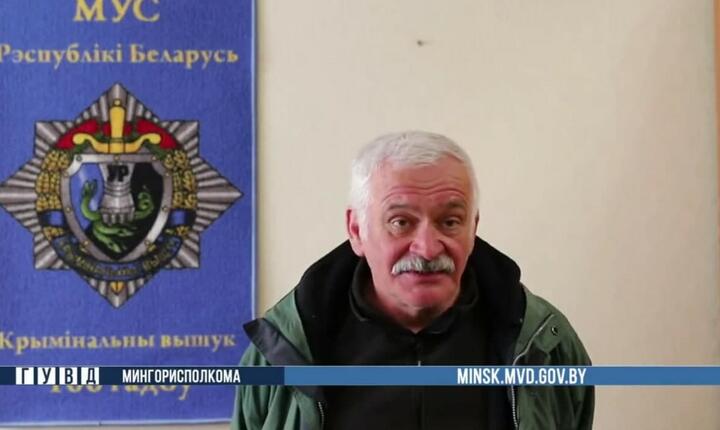 The answer came as a surprise. It turned out that tomatoes and sour cream were not on Anatol's menu after he was released from Akrestsina. More precisely, these products are always in Shelkovich's fridge, but they have not appeared on the family table after the master was released.
"I really wanted ice cream and cognac in Akrestsina. When I was in the cell I used to say to the guys: "I will go out, buy a big bag of ice-cream, make a hole in it, take a small bite, pour some cognac in it and will 'slurp' it," Anatol describes another recipe with appetite and specifies: "I made a wish - I fulfilled it. - I was with an old friend. I gave him a treat, and he said: "Tolia, you got me hooked on this dish".
у нас тут новый человек-мем уровня «гонять во всю мощь» 🥰 pic.twitter.com/yvbeCRP934

— Ġlaṁour Gøpnїque 🍌 убитый фурой 🪦🚛 (@kazzz_by) November 18, 2021
Anatol was detained on November 11. It was his 65th birthday that day, so, he jokes, when he saw a man with a gun and a shield in front of him, he just smiled and was surprised.
"He walks towards me and says quietly: "Hands up, hands up," the man describes what happened and specifies that in total there were five uninvited guests knocking at the door. "At that moment I thought: now they have come for me. I can't say that it was a pleasant feeling, but I realised that I would serve the time they would give me, and then I would be back. One day a man gets out anyway.
Flags made of spunbond paper, in the middle of which a red stripe was painted, Anatol showed the law enforcers himself. The wrw-symbols were getting dry in his basement. In the police department, where the man was brought from home, he recalls, the policemen asked: "What do you need that for?".
"I answered: I like flags, so what can I do," the man said in Belarusian.
Right there, in the department, the cult-favourite video, which has cheered up a lot of Belarusians, was recorded. Everything started standardly. Anatol was called into the office. Then, he says, a man in civilian clothes set the camera on a tripod and asked the Minsk resident "to tell about his attitude towards the flag" and "give advice to others", so that Shelkovich would not have any followers.
"I said that it might not be worth it (making flags. - note by Reflection), because you can be sentenced to a good term. As for the white-red-white flag, it's possible that not now, but in a year or five hundred years, it will be flying over Belarus anyway," he describes the events in the police department and continues: even after the collapse of the Soviet Union, when the flag was the state one, he already considered it beautiful. "At that time, my friends and I used to argue about whether this flag was good or not. And I said: the combination of red and white is great. I used tomatoes with sour cream and strawberries with sour cream and sugar as examples and I told them my wife was a redhead. While the video was being recorded it came to my mind".
- Did the policeman smile after these words?
- Frankly speaking, I did not look at him. I didn't notice much of a reaction, he said: "All right," and that was it.
»The guys in the cell said: "Now everyone knows about you».
Anatol Shelkovich is an electrical engineer at one of Minsk companies and he is in love with mountains. For forty years he has been hiking almost every summer. In 2021 he went to the Caucasus. And it was the first time he got into the isolation ward in Akrestsina. He jokes that he spent the first 15 days in a 'vip-cell' with mattresses, blankets and six beds for six people.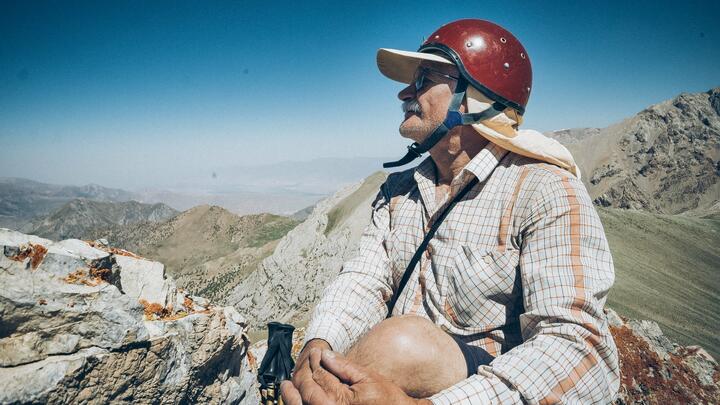 "They didn't harass our cell too much, and I thought that because of my age I would always be treated that way," my interlocutor shares his reflections at the time. "But for the rest of the 45 days I was sent to a regular cell. The conditions were worse, but it seemed to be more fun to stay there. There were mostly all the "wrw-guys" and, for example, a criminal who had been sent to us for rehabilitation. We used to talk to him, to make our environment familiar to him".
A "regular" cell is, as Anatol describes it, a four-bed room with a maximum of 16 people in it. There was no bedding. The men put their shoes under their heads and lay down on the floor. The floor, he continues, was "a good wooden one". Plus it was clean - the detainees washed it every day.
"In fact, a lot of people is actually a good thing. Each person is 36.6 °C, and when there are 16 people, you get a nice, well heated room where you can sit in a T-shirt and shorts. But if there are seven detainees, it gets cold at night," Anatol Shelkovich shares his observations. "Unlike the first cell, the second one had no books at all, so all we had to do was to tell stories or sing softly in order not to annoy the warders. In general, there were good people in the cell with me. There was a university teacher with us, who knows English, German and Swedish and a bunch of other languages, businessman Siarozha, who told us recipes. We always asked him: please not before dinner, otherwise we would start drooling".
- How did you take the information that after the first trial three more protocols were drawn up against you?
- On the seventh day a man from the police department came to me and warned me that there would be four protocols. That was the term I had set myself up for. It was more difficult for people who didn't know how long they would have to serve, - says the interviewee. - Although, to be honest, each of us understood that they could always add a protocol, and it didn't take much of a reason.
- Did it help in the isolation ward that you had been climbing mountains for years?
- I think so, compared to the mountains, the cell at Akrestsina is like a good five-star hotel. In the countryside you sleep on the hard stuff all the time, and even a stone can get under your side. In the mountains you can, of course, put a lot of clothes under you. It will be softer, but not necessarily warmer.
- After you appeared in the cult video, did your cellmates recognize you?
- When after the first 15 days I was transferred to a new cell, the guys there told me: "You like tomatoes with sour cream". I asked how they knew. "Now everyone knows about you," they replied and told me about the clip, - Anatol recalls with a smile. - I was surprised and, at the same time, happy that others also like my favourite dish.
- Did they joke about it?
- No, I was treated with respect and very kindly. Maybe it was because of my character. During the two months I met different people in the cells, but I did not argue with anyone and I did not notice any aggression towards myself.
"The first sign that a person is taking the imprisonment hard is that he stops laughing".
Anatol Shelkovich says that the family had no problem sending medication to the isolation ward, so there were enough pills and drugs in the cell. The Minsk resident adds that he and his lads were allegedly infected with COVID-19. Anatol himself felt something like a slight cold twice, and one night his temperature rose. The men immediately gave him a sweatshirt. He put it on, warmed up - and he was fine.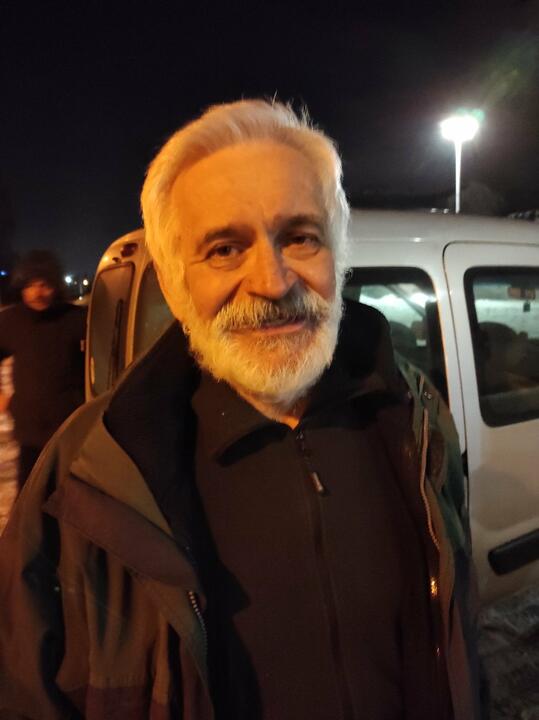 "The main thing in the isolation ward is not to get discouraged. The first sign that a person is taking the detention hard is that he stops laughing, becomes angry about the situation, wonders: "How could it be?" he shares his observations. "We used to say to such guys: Everything happens, you see. Don't be sad and you will feel better".
Anatol did not lose his sense of humour even behind bars. Maybe that is why he came out of the gates of Akrestsina looking as handsome as a movie hero.
"If you don't shave or cut your hair for two months, everything is possible," he jokes modestly, saying that there are no mirrors in the cells, so he has not seen himself all this time. "The guys said that I would be Father Frost by New Year's Eve".
At the exit from the detention centre the lover of tomatoes and sour cream was met by his wife, her friend, his brother and an old friend. They 'cuddled up a bit' and drove home. At home, it became clear that during the detention Anatol lost considerable weight, from 88 to 75 kilograms.
- I have not looked so well for a long time, - he smiles and says that the last time I weighed that much was 30 years ago. - He decided not to eat bread behind bars. Only half a slice with the soup. I wondered whether I could stand the prison food. It turned out to be all right. I didn't feel hungry, - he says. - I wouldn't say the food was particularly good. However, the soups were good, and there were some questions about the second course. Oatmeal, for instance, sometimes reminded glue. You'd eat some of it and throw the rest away. Anyway, prison's not the best place to get fat.
- Now that you're in good shape, do you have plans to climb mountains now?
- I'm back at work. After two months of idleness, there is a desire to work hard.
- Have your colleagues greeted you with tomato salad?
- No, but we have a good team, so people came up and congratulated me.
- And when is the famous dish expected to appear on your menu? - we joke.
- I have my beloved parents-in-law. My wife and I are going to visit them soon, so apparently there will be a real feast with the right salad.