Fate Of Occupants Mousetrapped In Lyman Becomes Known
13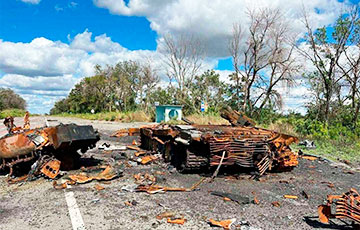 Ukrainian units continue to work on mopping up the town's outskirts.
The Ukrainian Armed Forces have managed to capture some of the occupants who were encircled in Lyman, Donetsk Region. Another part has been destroyed.
The press secretary of the Eastern Group of the Armed Forces of Ukraine, Serhiy Cherevaty, said this during a TV marathon, Novoe Vremya writes.
When asked about reports regarding the encirclement of a large number of occupants in the direction of Lyman, Cherevaty said that "some of them have been physically destroyed, some have been taken prisoner, and some have managed to escape by columns or in small groups.
Some of the occupant groups are now trying to take up defence in Kremenna.
Ukrainian units continue to work in Lyman because the remains of the occupation troops' grouping are still there in the forests.