Tatsiana Seviarynets: I Hope That This Nobel Peace Prize Will Inspire
4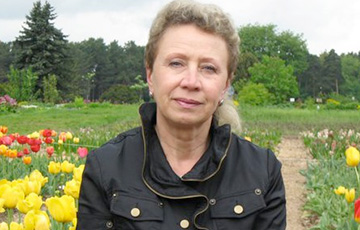 More efforts are needed to free all Belarusian political prisoners.
Vitebsk activist and mother of political prisoner Pavel Seviarynets Tatsiana Seviarynets commented for Charter97.org on the awarding of the Nobel Peace Prize to Belarusian human rights activist Ales Bialiatski:
"It is clear that the official authorities will bare their teeth again. But for us, for those who are in prisons and their relatives, this is not exactly a great hope, expectations, and so on. I hope that this Nobel Prize will inspire Europeans first of all. This will make them pay more attention to our political prisoners, understand that there are thousands of people in prisons, and so that more efforts are made in this direction than now.