'We Have No Regiment Any More, 2,500 People Have Died'
20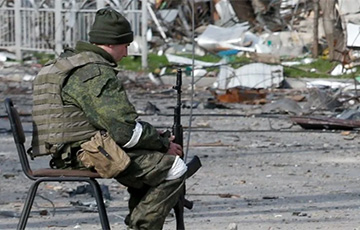 The mobilized from Lipetsk region has described the catastrophic losses of the Russian army.
Twenty temporarily mobilized Russians from Lipetsk Region who escaped from positions near Svatove in Luhansk Region are facing criminal charges of desertion. The remaining 2,500 people from their battalion have been killed.
The Russian publication of Verstka quoted a relative of one of the servicemen as saying this. The publication also released an audio recording of a phone conversation of one of the mobilized men who managed to survive.
"We are just meat, just fucking meat, we are not considered to be people. The guys come, from one battalion alone, 15 people, 20 people come and say that's it, there are no more guys, our battalions are gone. Yesterday the commander told us: "Guys, you have to hold on for two weeks". How can we hold on for a fortnight, when we are here for 12 or so days, and we already don't have a regiment, 2500 people have died. Yesterday they took away our arms, we are already considered deserters. Those who were carrying the guys out, who are here now, say: "Put us in prison, we won't go there any more". They really say they would rather serve 10 years, but they will be alive. And they are told: 'You guys are deserters, you didn't follow the order, you left your officers who even were not there'," says the mobilized man.
Verstka claims that they are soldiers of the 2nd Commandant Company of the 362nd Motorized Rifle Regiment, who were trained at the Air Force training centre in Voronezh.