Why Did Russia Move About 100 Missiles Back From Belarus?
22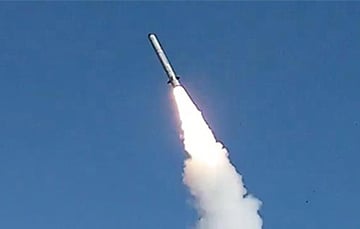 Analysts have named the reason.
The Russian military leadership secretly transported about a hundred air defence missiles from Belarus to Russia. Such a manoeuvre sparked fears that dictator Vladimir Putin plans a large-scale attack in Ukraine.
The Daily Mail writes about this, citing anonymous analysts. In their opinion, the movement of S-300 and S-400 missiles is either a sign that Russia is taking precautionary measures against the potential success of the Ukrainian Armed Forces at the frontline, or even more brutality - a "dirty bomb" never before used in a war.
The article cites data from The Mirror, according to it, from November 9 to 13, about 20 flights of Il-76 transport vehicles from Belarus to the west and south of the Russian Federation were recorded. Each was loaded with pallets of rockets, no less than 70 in total. On November 14, it was reported that the Russian Federation transferred another 20 S-300/400 missiles for missile systems from Belarus.
The report indicates that the weapons are deployed at the airfields of Millerovo and Rostov-on-Don. Analysts suggest that Russia may be "preparing for revenge" for Ukrainian successes at the frontline, and therefore is moving missiles for defence systems to "protect its borders from possible strikes".
At the same time, it is noted that the aggressor country is moving missiles from Belarus, while Kyiv calls on partners to provide greater support in air defence.
"As Ukraine continues to fight, air defence capabilities are becoming critical for their future success. An integrated air and missile defence system is what is necessary as Ukraine repels Russian aerial attacks," the Daily Mail quotes U.S. General Mark Milley.
The analysts also added that the Ukrainian Defense Forces are doing well in repelling Russian missiles and drones, but "no air defence system can block all attacks".