Does Maryja Kalesnikava Have Perforated Ulcer?
11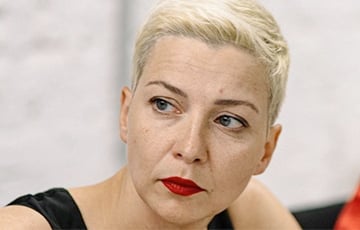 New details about the condition of the political prisoner have surfaced.
Political prisoner Maryja Kalesnikava was brought to the hospital in a serious condition. The lawyer is still not allowed in, and they refuse to tell the diagnosis, Viktar Babaryka's Telegram channel reports.
Maryja's father Aliaksandr Paulavich is in the Homel hospital. The father's contacts with the doctors take place in the presence of employees of the Ministry of the Interior.
Maryja was brought in already in serious condition. It is not known when she became ill, as a lawyer has not been allowed to see her since November 17.
The surgery was planned and successful, but Maryja remains in a serious condition. According to doctors, she is conscious, the necessary treatment and medicines are being provided to her.
They do not tell the diagnosis even to the young woman's father: allegedly, a statement or receipt is needed from Maryja confirming that she allows it. According to unconfirmed information, Maryja has a perforated ulcer.
The lawyer was not allowed to see Maryja, and neither was her father.