Media: Makei Received No Medical Assistance On Eve Of His Death
32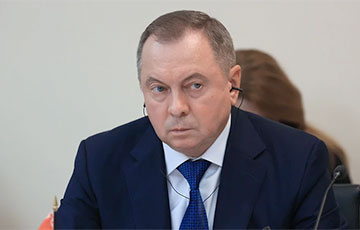 A massive heart attack could be the result of poisoning.
Belarusian political scientist Dzmitry Balkunets published information from the Telegram channel "Belarusian Intelligence" containing interesting details about the circumstances of the death of Lukashenka's Foreign Minister Uladzimir Makei:
"We state herewith that Uladzimir Makei died as a result of a massive transmural infarction. The cause was a thrombus, which, in turn, caused sudden fibrillation of the heart muscle and a heart attack, as a result of failure to render timely medical aid. The day before, Uladzimir Makei complained of feeling unwell to his relatives, but refused their pleas to call the ambulance, referring to probable fatigue.
The version of suicide is untenable.
Nevertheless, the version of poisoning cannot be completely ruled out, since poisonous substances in the arsenal of the Kremlin's special services are quite capable of causing similar symptoms and consequences within 48 hours after contact with a deadly agent," the message says.