Political Prisoner Statkevich Could Not Eat For Three Days
6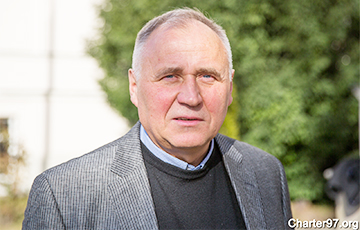 New details about the health state of the Belarusian opposition leader behind bars become known.
Belarusian opposition leader, political prisoner Mikalai Statkevich, who was diagnosed with pneumonia after three cases of covid in prison, is recovering.
This was stated on Facebook by politician's wife Maryna Adamovich.
In his letter of November 24, Statkevich wrote that he had not eaten anything for three days:
- "In those five "funny" days - 11.11- 15.11, when everything happened at once (fever, continuous arrhythmia, headache, etc.), I lost my appetite. I felt sick even at the thought of fat, sweet things, etc. I then took advantage of this and almost stopped eating. I only drank water for three days. Not to support the enemy aggressor virus. It worked. I felt better. If a starving body was looking for something to eat in my cells and encountered the virus, it swallowed it too. That's how I made it through.
The political prisoner's wife believes the main sign that Statkevich has really got better is the fact that he has once again begun to talk about war and politics.
- I know that Moscow is increasingly bombing the energy system of Ukraine in order to force it not so much to negotiations as to stop the offensive in Donbas. The return of Makiivka makes it difficult for Moscow to tie the DPR and LPR up in a single economic complex. Meanwhile, the offensive continues; the combat effectiveness of the Ukrainian army and its technological level is only growing," the politician wrote.
What are Mikalai Statkevich's confinement conditions?
Leader of the Belarusian opposition and political prisoner Mikalai Statkevich is held in inhumane conditions. On his first day in colony No. 13 in Hlubokaye, the administration put him on record as "prone to extremism" and gave him a striped shirt.
In early August, he was taken to a three-square-meter solitary confinement cell. Since late June, the political prisoner has been regularly placed in a punishment cell.