Belarusian Enterprises Loses Workers
11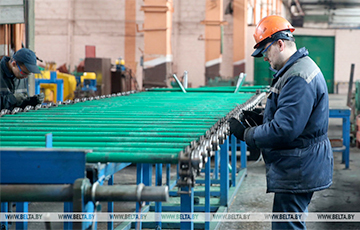 Up to half of all workers are on sick leave.
Because of the pandemic, state-owned enterprises are facing a labor catastrophe, writes the Belarusian Association of Workers. The number of workers on sick leave ranges from 20 to 50%. Here's what employees of a number of enterprises sent us:
"Mogilevliftmash. There are about 4 thousand employees in total. About 700 are on sick leave, but vaccinated employees are also sick".
"MTZ. RMZ: a total of 120 people. Forty five are on sick leave. UKER-2: half of the employees are sick."
"Minsksanavtotrans. One in five is on sick leave". We should note that this organization services the entire ambulance fleet. It also includes ambulance drivers."