"Troops Are Heading Our Direction": Expert Assesses Probability Of Lukashenka's Attack Against Ukraine
36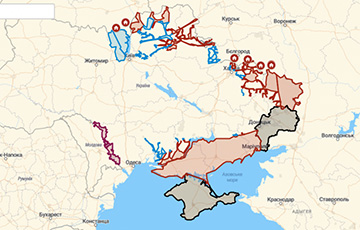 What will happen in the next week is important.
Military expert Oleg Zhdanov assessed the likelihood of an attack by Belarus, which is now pulling special units to the border with Ukraine, towards Volyn and Lviv region
He said this on the air of the All-Ukrainian information TV marathon, reports UNIAN.
"I would go back to the assessment of the reliability of this (attack - UNIAN) as 50/50. The reason is that the troops are moving towards our border, especially the special operations forces and occupying the operational zones there. Lukashenka's statements are going one way, and the troops are heading in our direction. Therefore, we must not neglect this factor and be ready to meet the Belarusian army," he said.
Zhdanov believes that especially the intensity of a possible attack will be in the coming weeks, or even a week.
"When Russian troops begin to run out of breath at the Izyum direction, then Putin will need something to fill the operational pause while he gathers the next reserves to enter Ukraine. This will be the most tense and dangerous period," he explained.
According to Zhdanov, as for the threat in the direction of unrecognized Transnistria, everything will depend on the situation on Snake Island, because it has become a stronghold for attempts of the Russian troops' advance.
"If we keep the island under fire control so that Russian air defence assets are not stationed there, then we will have a controlled situation in Bessarabia and Odessa region as well," he said.
On May 10, the General Staff of the Armed Forces of Belarus said that special operations forces had been sent to the border with Ukraine.