"Enemy Tanks Lie Down One By One": AFU Soldiers Clearing Kharkiv Region From Occupiers
2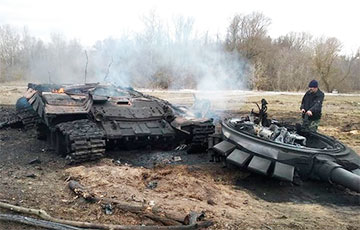 The story of a participant in the fighting on the front line.
Settlements in Kharkiv Region are being attacked daily by the Russian occupiers' heavy artillery. Russian troops are also using missiles and aviation.
However, the Ukrainian military are holding their ground and inflicting numerous losses on the occupiers, defending every inch of land, writes Anton Gerashchenko, adviser to the Ukrainian Interior Minister.
"Almost every day we work on and destroy these tanks. A lot of tanks have been destroyed, they lie down one after another every day," said a military officer of the AFU with the call sign "Japonchik".
The village of Ravnopolye in Kharkiv Region has become a ruin because of the numerous shellings. Rashists are trying to seize the settlement on a daily basis, but each time they are repulsed by the Ukrainian Armed Forces.