It Becomes Known How Many Belarusians Received Residence Permit In Europe In 2021
2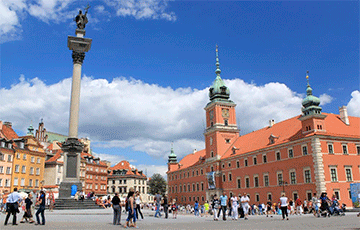 This figure has more than doubled compared to 2020.
Eurostat provided statistics on foreign nationals who received a residence permit in the EU last year.
As a result, Belarusians ranked third by the number of issued documents - more than 149 thousand people received them.
For the second year in a row, the citizens of Ukraine are on the first place (875 thousand), followed by Morocco (150 thousand). Indian citizens are on the fourth place - 110 thousand.
Record Growth
It is noteworthy that the number of Belarusians who received their first residence permit in the EU in 2021 has doubled compared to 2020.
At that time there were 63.5 thousand of them.
Almost half of the Belarusians (47%) received a residence permit for work, 45% - for other reasons. The rest of the residence permits were issued for study and family reasons.
Who Granted the Largest Number of Residence Permits
Most temporary residence documents were issued to our citizens in Poland - 131 thousand.
Residence permits were issued to 9.2 thousand of Belarusian citizens in Lithuania, 1.8 thousand in the Czech Republic, 948 in Latvia and 737 in Spain.