Dzmitry Bandarenka: Our Victory Is Inevitable Since We Are Part Of Global Democratic Coalition
10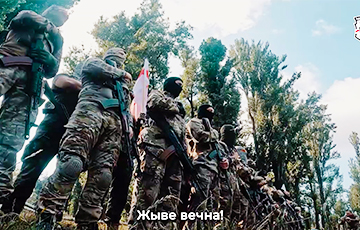 This is what Belarusians should be prepared for today.
— What should Belarusians, who want to liberate their country from dictatorship, be prepared for today?
The coordinator of the European Belarus Сivil Сampaign Dzmitry Bandarenka answered this question to the Charter97.org website.
— Belarusians are a little late. Unfortunately, the masses of the people joined the struggle for a better life only in 2020. There was no understanding, no experience of how to act, especially when many Belarusian leaders were detained and imprisoned. The situation has changed with the new bloody phase of the Russian aggression against Ukraine. I have advocated non-violent resistance for many years, however, today I say that the change of power in Belarus can only happen by force and as a result of the joint actions of Belarusians and our allies in Ukraine and the NATO countries.
We had the possibility of a non-violent change of power for many years. As, for example, the democrats did in Slovakia, Serbia, Ukraine during the Orange Revolution, Georgia, Kyrgyzstan, Armenia and other countries such as Moldova. Belarusians missed this moment. Today we are a part of global and regional processes. Putin and Lukashenka have already been involved too much. Now the change of power can take place only by military-political means. I understand that it's hard to even think about it.
But on the other hand, I know from conversations with representatives of the Kalinouski Regiment that thousands of Belarusians wanted to join their fight in Ukraine anyhow. They are waiting for the beginning of the liberation of our country. Belarusian men will support this liberation campaign from the inside of the country. The more active part of them, we know, is already engaged in partisan actions, which are very similar to what is happening in Crimea, in the occupied Kherson, Kharkiv, and Zaporizhzhia regions, where people are not only conducting information work against the occupiers but are also taking more active actions.
We are not alone, we are part of the golden billion of the civilized world, we also want to live in a modern way, we want to live like human beings, in accordance with the principles of humanism, to put it pathetically. We are standing with countries that are fighting against dictatorial, fascist regimes such as the regimes of Lukashenka and Putin. For now, if we are part of a global democratic coalition, our victory is inevitable.