Peskov 'Declassifies' Unpublished Paragraph Of Mobilization Decree In Russia
32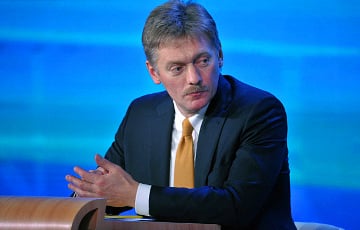 It refers to the number of Russians subject to conscription.
According to the Secretary of the President of the Russian Federation Dmitry Peskov, paragraph 7 of the decree on mobilization (it was omitted on the Kremlin website) refers to the number of reservists to be called up.
This was stated by Putin's spokesman in a commentary to Russian media, UNIAN reports.
"The only thing I can say is that Sergei Kozhugetovich Shoigu said in his interview: "300 thousand people." Here (in the paragraph 7 — edit.) we are talking about the number of up to 300 thousand people," says Peskov.
In the version of the decree published on the Kremlin website, paragraph 7 is simply omitted. Meanwhile, in the version of the decree posted on the website for the official publication of normative acts, it is said that this item is "for official use".
As Putin said in his address, partial mobilization is announced in the Russian Federation from September 21, 2022. According to him, only those citizens who are in the reserve and, above all, those who served in the ranks of the Armed Forces of the Russian Federation, have certain military specialties and relevant experience, will be subject to military service.
Russian Defense Minister Shoigu specified that 300,000 reservists would be called up during partial mobilization.