EU About To Strangle Lukashenka With Sanctions?
7
LIUSTERKA ULADY TELEGRAM CHANNEL
24.01.2023, 10:11

10,956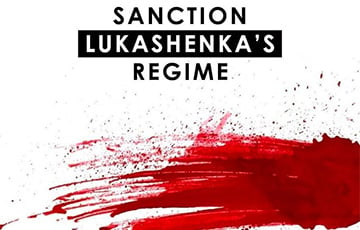 Different scenarios are being discussed in Brussels.
The European Commission is right now discussing the imposition of sanctions against Belarus, there are several options for restrictions, which Europe can resort to, and it will depend on how Lukashenka behaves in the future.
Europeans are concerned about Minsk's role in Russia's actions in Ukraine, so they allow sanctions against Belarus to be fully equated with sanctions against Russia.
They are also considering the option of separate sectoral sanctions to fill the gaps in the existing restrictions against banks, for example.
It is probably too early to decide in favor of the first option, most likely the EC will decide to impose an embargo on arms and dual-purpose equipment. They are afraid that Lukashenka takes components of medical equipment from Europe and sends them to military factories to produce the same drones, and in general hands over to Russia items that are valuable for the military-industrial complex. To be fair, some fears are reasonable.
In general, Europe now rather wants to prevent Russia from circumventing sanctions at the expense of Belarus.
However, it does not mean that sanctions will bypass Belarus. The EC has a lot of questions to the Belarusian banks, so we are likely to see many banks in the list against Minsk after another package of sanctions is introduced against Moscow.
Then we will see what measures Lukashenka will take to fight inflation and whether negative growth will affect our country.
The Liusterka Ulady telegram channel