Sky News: The US Is Ready To Supply Ten Abrams Tanks To Ukraine
25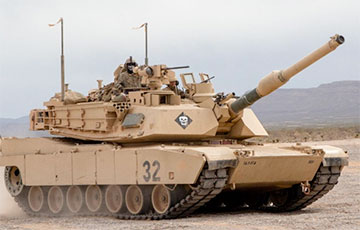 The Pentagon believes this could unlock supplies from other countries.
The United States is ready to transfer 10 Abrams tanks to Ukraine to unlock supplies from other countries. It is reported by RBC-Ukraine with reference to Sky News Arabia.
According to the news publisher, the Pentagon spokesperson said that Biden is ready to send 10 Abrams tanks to Ukraine in order to increase pressure on Germany so that it, in turn, will begin to supply the Leopards.
Already this week, the administration of US President Joe Biden may send a significant number of Abrams M1 tanks to Ukraine, according to The Wall Street Journal.
A few weeks ago, German media reported that German Chancellor Olaf Scholz did not want to independently supply the Leopard tanks to Ukraine and wanted the United States to provide Ukrainian troops with their Abrams along with Germany.
In response to these reports, the Executive Office of the President of the United States said that each country should independently decide on the transfer of this or that weapon to Ukraine.