The Washington Post: Biden's Words outraged the Pentagon
11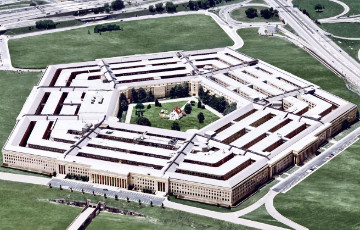 The US Department of Defence advocates increased support for Ukraine.
Some Pentagon officials were outraged by the words of US President Joe Biden that F-16 fighter jets won't be sent to Ukraine.
According to The Washington Post, some Pentagon officials foresee eventual approval for the supplies.
They point out that the Biden-Harris Administration has already turned down some of Kyiv's weapons requests, such as Abrams tanks, but the White House subsequently approved the supply.
Another senior defence official acknowledged that there is growing frustration in the Pentagon among those who want to do more to help Ukraine but find their views stymied by others who favour a more cautious approach.
Earlier, the website Charter97.org wrote that the Dutch Cabinet of Ministers would consider the possibility of supplying the F-16 fighter jets to Ukraine if the Kyiv government asks for it.