Lukashenka's Entire Family Suddenly Leave Belarus
103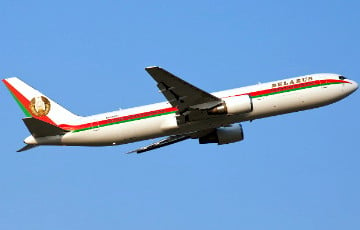 This happens very rarely.
As reported by Charter97.org, after his visit to Zimbabwe , Lukashenka did not return to Belarus. The dictator flew unexpectedly to Abu Dhabi, where he was received by UAE President Sheikh Mohammed bin Zayed Al Nahyan.
It was reported on the Net that Lukashenka got the message that his "family's" assets in the UAE were under threat. The media published a photo of the dictator, in which he is stating his requests to the UAE president with a flattering face. Independent experts suggest that Lukashenka is looking for an "alternative airfield" in case he flees Belarus.
Belarusian political analyst Dzmitry Balkunets revealed new details of Lukashenka's sudden visit to the UAE. It turns out that the whole family of the dictator has unexpectedly left Belarus.
"Lukashenka's whole family has left Belarus. It happens very rarely.
One of the planes left Abu Dhabi for Sochi yesterday. It is reported that Dzmitry Lukashenka or some of his relatives could have been on board," said the political analyst.