President Of The European Council: I'll Never Forget The Phone Conversation With Zelensky On The Night Of The Russian Attack
9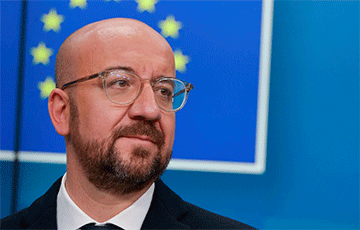 Charles Michel is amazed by the courage of the Ukrainians.
President of the European Council Charles Michel said in an interview with Suspilne, published on February 3, that he was amazed by the courage of Ukrainians.
The journalists asked the President of the European Council to name the things that "struck him the most".
"The courage of the Ukrainian people," President Michel replied. "I came to Ukraine a year before the start of a full-scale invasion. I had the opportunity to travel with President Volodymyr Zelensky to Donbas, close to the contact line. I have been amazed by the courage and choice you are making in favour of the free world, democratic principles and values. It's touching and it's the EU's duty to help you as much as we can."
The President of the European Council added that "he will never forget some personal moments, emotions".
"For example, a phone call with Zelensky on the night of the attack [February 24, 2022 - Ed.], when he told me that Russia was attacking all over the territory. I will never forget, for example, a meeting with a boy in Borodianka, who told me what happened during the Russian occupation," President Michel stressed.
He said that he was in Ukraine two weeks ago and "saw the veterans".
"One of them was supposed to have a daughter. We see well the scourge of war and understand the responsibility to make the right decisions without wasting time. We feel that you are absolutely determined because you know that both your future and our common future are at stake," Charles Michel said.