Ukrainian Partisans Penetrated GRU Special Forces Base In Crimea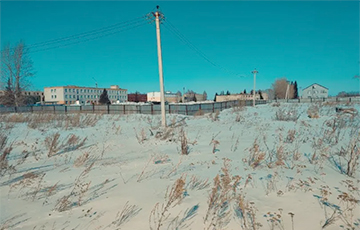 Security never noticed them.
The partisans of Ukraine penetrated the Russian special forces base. They got to the territory and took several photos, according to Stopkor. Also, the security of the military facility did not notice them.
The Atesh Partisan Resistance Movement of the peninsula reported on the penetration of Ukrainian partisans into the Crimean base of the Russians. When exactly they did this is unknown. However, everything is covered with snow in the pictures.
In particular, their report reads that agents of the Atesh Resistance Movement penetrated the 24th Separate Special Operations Brigade of the Main Directorate of the Russian Federation. The partisans published a video and photo of the brigade's deployment location.
"It is very interesting to see live the way of living and working of such a famous unit. But weak points and classified information are of greater interest to us," the message reads.
By the way, the 24th Separate Brigade of Russia is a unit of the Special Forces of the Armed Forces of the Russian Federation. It is based in Novosibirsk and is part of the Central Military District. However, they transferred part of the brigade there at the beginning of the occupation of the Crimean peninsula. In 2022, this brigade took part in the Russian invasion of Ukraine.
It is noteworthy that just yesterday the partisan resistance movement published surveillance footage showing their tracking of one of the units of the Russian National Guard near the central market in Crimea.
"Now we know the number and kinds of military equipment they have. The ruscists brought the National Guard and their other weak men to Crimea on the basis that they would kick unarmed civilians and keep their Russians brought in at bay. But we are not them. We have something to answer them, and we cannot be kept in slavery!" the message reads.