Lukashenka's Propagandist Azaronak Threatens With Nuclear Strike Against WarsawAand Vilnius
60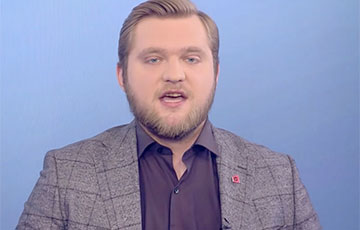 The state TV channel promises a "plague mushroom" over Poland.
The odious Lukashenka propagandist Ryhor Azaronak threatened with a nuclear strike against Poland and Lithuania on air of STV.
Azaronak said that "Belarus is a nuclear power".
"A state with the ability to respond with tactical nuclear weapons in case of an attack on its territory. Warsaw will melt and Vilnius will sink. We will watch the matte sunset and the ascent of the plague mushroom in the Polish swamp. Don't bother, gentlemen, because we will irradiate you," the propagandist said.
As Charter97.org wrote, students in Mahiliou showed propagandist Azaronak his place.