Russia Announces Overthrow Of Lukashenka By Belarusian Volunteers
33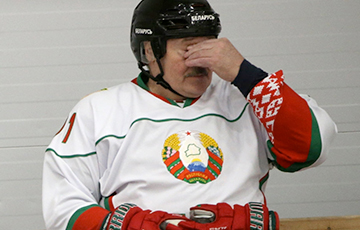 The dictator is being frightened by the transfer of combat groups from Ukraine to Belarus.
Moscow does not rule out the possibility of transferring "saboteurs from Ukraine" to Belarus to "overthrow the current leadership". This was announced by Deputy Foreign Minister of Russia Mikhail Galuzin on March 29 in an interview with RTVI.
The Deputy Head of the Russian Foreign Ministry stressed that in recent months, "the rhetoric" of representatives of the Belarusian volunteers fighting in the Armed Forces of Ukraine, who "openly say that in the future they plan to use their combat experience to forcibly overthrow the current Belarusian leadership," has "significantly tightened."
"In this regard, we cannot rule out the possible transfer of such sabotage groups to the republic," he said.
The Deputy Foreign Minister of Russia noted that the Belarusian law enforcement agencies and special services, with the support of the Russian-Belarusian regional group of troops, "should fully take into account such risks" and, if necessary, "fight back" "both targeted provocations"and "full-scale invasion" of the enemy on the territory of Belarus".
"At the same time, the deployment of the Regional Group of Forces on the territory of Belarus in itself is a powerful deterrent for Ukrainian units that are forced to maintain significant reserves in this direction instead of transferring them to the South-East. Thus, even without directly participating in the clashes, the additional military contingents stationed in the republic (Belarus — edit.) have a serious impact on the course of the "SMO" (special military operation — this is how Russia calls a full-scale invasion of Ukraine —edit.), contribute to the achievement of its tasks and goals," said Galuzin.