Lukashists Get Nervous Over Minsk Activists
5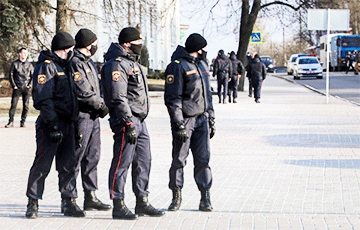 People have revolted because of the new Kommunarka workshop.
Activists, who collect signatures against the construction of a new shop of the plant "Kommunarka" in Minsk, were searched.
This is reported by the human rights centre "Viasna". No one was detained, but conversations were held.
The law enforcers explained that "the executive committee is nervous" and "urged them not to interfere with the work of state agencies".
Kommunarka's new cocoa bean-processing facility is planned to be built near Anharskaya Street. We remind you that the company wants to increase production of its own cocoa semi-finished products. The existing facilities can provide only 40% of the required semi-finished products, with the rest being imported from European countries.