Video Of Azerbaijan's Attack On Russian 'Peacekeepers' Base In Karabakh Published For First Time
8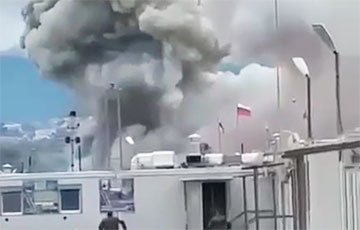 The Russian military men are running away in panic.
For the first time, footage of Azerbaijan's attack on a warehouse of Russian peacekeepers in Nagorno-Karabakh appeared online. It is likely that the attack could have occurred this week.
On August 20, six Russian servicemen were killed. Five of them died as a result of shelling by the Azerbaijani army, the Azerbaijani Prosecutor General's Office reported.
Among the dead was the deputy commander of Russia's largest flotilla of nuclear submarines, first rank captain Ivan Kovgan.