Latvia Ready To Close Border With Belarus
15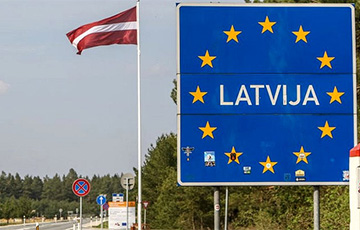 The condition has been announced.
Latvia is ready to close the border with Belarus in case of a significant increase in attempts to cross the border illegally. This was announced by President Edgars Rinkevics during a meeting with German Defence Minister Boris Pistorius in the Riga Castle today, September 26, reports Latvian Radio and Television.
Latvian border services have recorded an increase in attempts to cross the border illegally from Belarus. According to the agency, 164 attempts of illegal entry into the country were stopped on September 25. In total, since the beginning of the year, Latvian border guards have prevented illegal border crossing of 9,411 people.
Earlier, the Latvian side closed the checkpoint "Silene - Urbany" due to "security concerns," given the "large number of cases of illegal border crossing between Latvia and Belarus," as well as "the need to redistribute resources".
Currently, there is only one functioning border crossing point on the border between Belarus and Latvia - "Pyaternieki" (on the Belarusian side - "Hryhoraushchyna").