Meeting place set in Tbilisi for Makei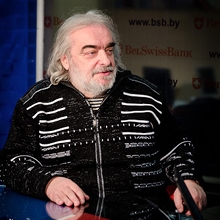 Tbilisi is to host an informal meeting of the ministers of transport and foreign affairs of Eastern Partnership members.
Belarusian representatives have also been invited to attend the event.
The meeting is organised by two European Commissioners – Commissioner for Enlargement and European Neighbourhood Policy Štefan Füle and Commissioner for Transport Siim Kallas. The news was spread by Georgian Foreign Minister Maia Panjikidze.
It should be reminded that Uladzimir Makei is still on the EU blacklist, but he can visit Georgia.
As political observer Raman Yakauleuski reminds for charter97.org, Tbilisi is the only capital of EaP member states that doesn't have a Belarusian embassy. It's possible that Makei's visit will coincide with a ceremony to open the embassy building.