European Parliament Calls for EU-Ukraine Visa Liberalization in 2016
1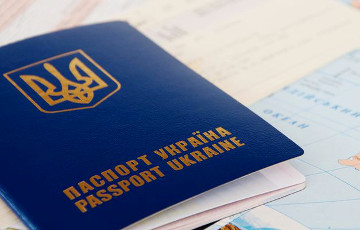 Today, Dec. 3, 2015, members of the European Parliament urged the EU leadership to liberalize visa regime with Ukraine in 2016.
As reported by Censor.NET, a corresponding open letter was published by the Mission of Ukraine to the EU.
The letter is addressed to President of the European Council Donald Tusk, President of the European Commission Jean-Claude Juncker, EU High Representative for Foreign Affairs and Security Policy Federica Mogherini, commissioners Dimitris Avramopoulos and Johannes Hahn.
"We, members of the European Parliament, would like to draw the Council's and the European Commission's attention to the substantial progress achieved to date by Ukraine in fulfilling the necessary requirements from the visa-liberalization package, namely in two crucial areas - anti-corruption and anti-discrimination," the letter reads.
The letter notes that the Verkhovna Rada has adopted amendments to the Criminal and Civil Codes of Ukraine and to the Criminal Procedure Code of Ukraine, eliminating shortcomings in the legislation and in this way reducing corruption risks and enabling transparent law enforcement procedures.
"To conclude, we strongly believe that due to our joint efforts the Ukrainian and Georgian people will become the beneficiaries of the visa-free regime already next year," the letter concludes.