Gathering of market traders in Vitebsk: We refuse to pay taxes
51
Sellers of the Polatsk market in Vitebsk held a gathering.
They decided to neither pay taxes nor work until new documents on business activity are released, Radio Svaboda reports.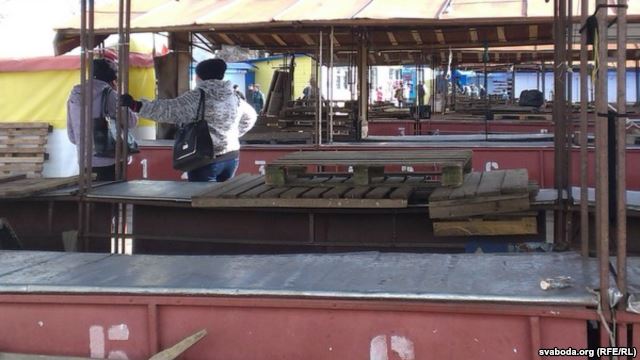 Market sellers are not satisfied with oral statements that a new decree allowing trading without certificates is being prepared. Markets in Vitebsk do not work. About 80 percent of traders suspended their work. The Polatsk market has been empty since last week.
Sellers didn't work yesterday but gathered at the market at the initiative of Anatoli Shapavalau, an activist of the public organisation Perspective.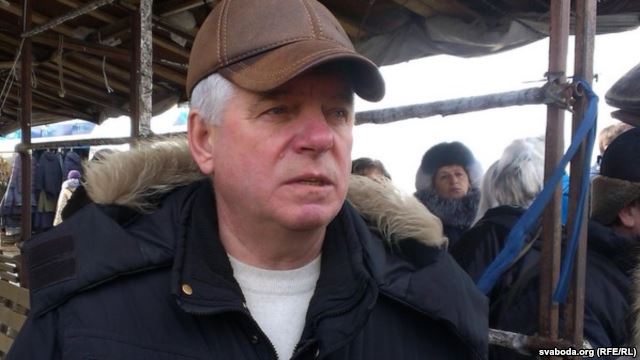 "We don't have a hope that the new document will significantly change something. It is being prepared by the same agencies that earlier created problems for us. Perspective put forward a number of proposals and sent them for consideration. My proposal was not included in the package. I proposed to increase wages of our customers, because shopping malls and markets will be empty not only because we don't work. People just have no money," Anantoli Shapavalau says.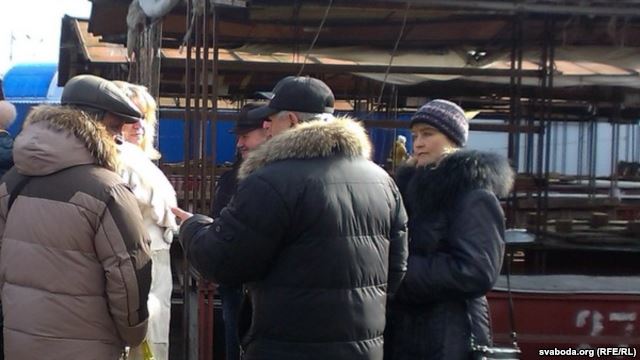 The meeting lasted only 20 minutes. Sellers agreed that they had nothing to discuss as the promised document was not released. They only discussed whether they should pay taxes. The authorities want them to continue paying taxes, which have risen recently, promising that no sanctions for trading without certificates will be imposed.
Customers do not go to the Polatsk market as they know that traders do not work.
The police were watching the gathering. Plainclothes high-ranked police officers from the regional police department were noticed among policemen. They didn't interfere with the meeting.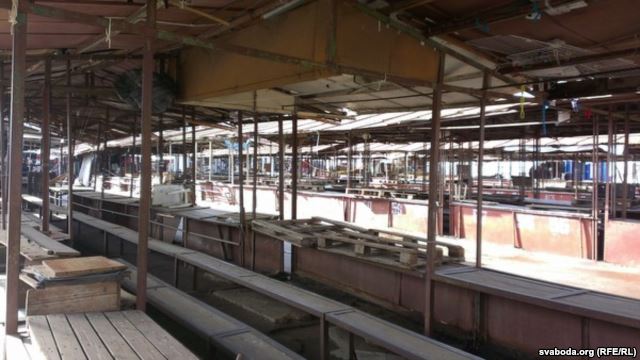 The Forum of Small Businessmen was held in Minsk lately. The authorities put an end to the hopes of market traders to listen to their opinion and solve the conflict. Scandalous decree No.222, which forbids trading without accompanying documents, took force on March 1. Traders will be fined 9 million rubles for violations and their goods will be confiscated.
Controlling agencies have been carrying out checks on a large scale and confiscating goods for the last few months.
Market traders didn't work on March 1. All biggest markets in Minsk and other towns were empty. Half of traders explain their absence at work with "holidays". Many "went to buy goods" or say directly they suspend the work until clarity appears.
At the beginning of the week, sellers got a formal permission for trading without certificates, but an appropriate document hasn't been released officially.